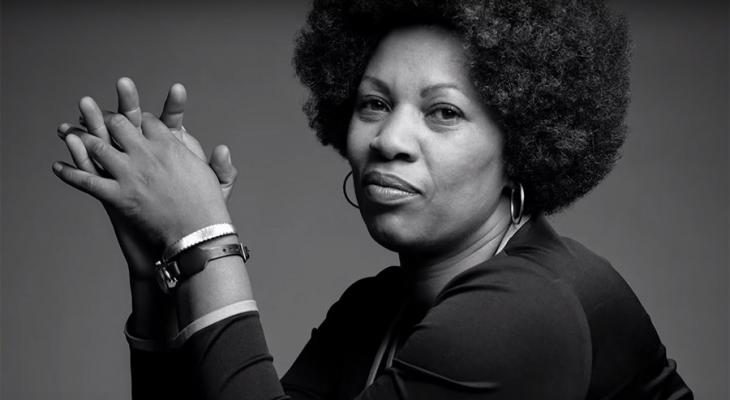 Toni Morrison: The Pieces I Am – Review
By Karen Henry
The documentary Toni Morrison: The Pieces I Am offers an intimate portrayal of Toni Morrison; you not only come to understand her inspirations, but also the significance of her trove of ground-breaking books. For the uninitiated, her 1987 novel Beloved was turned into an esteemed movie produced by and starring Oprah Winfrey. In Beloved, Morrison told the story beneath the true story of a slave who kills her own daughter rather than take her back to slavery. Morrison created the interior world of desperate woman, imagining her as an individual. Prior to Morrison's books, the female slave story had never been told, it had rarely even been imagined.
Toni Morrison herself lead a drama-free modern life. Her upbringing was pedestrian, living with two parents in an integrated working-class neighborhood in Ohio. She went on to have a contemporary female adulthood. Morrison graduated from both college and graduate school, became a teacher, had two kids, a divorce, then worked as a book editor while writing novels on the side.
The same can't be said about the characters in her books. Morrison sought to interpret the historical black experience of her forebearers in this country, particularly the women. She gave voice to human beings who had never had a voice in literature or the news or the courts. Her stories covered four centuries of pain and joy.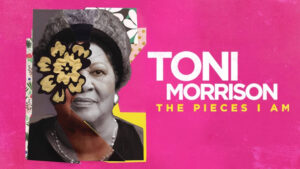 Despite early reviews accusing Morrison of limiting herself by only writing the black experience, she continued to write about her ancestors without "the white gaze." Following a protest from 48 black writers, the Nobel Prize for literature was awarded to Toni Morrison in 1993. She was only the third woman to receive this prestigious award. This opened up the democratization of American literature, previously dominated by white male authors. Her lyrically written novels — definitely to be checked out — include Jazz, Beloved, Tar Baby, Song of Solomon, Sula and The Bluest Eye.
In various recorded intimate interviews, Morrison explains her life and writings in her signature soft, singsongy, yet profound style. Unfortunately, Toni Morrison died this past summer, her melodic voice will be missed. As Oprah quotes from Song of Solomon, "and she was loved!" I predict this solid film will make the Oscar's shortlist for the Best Documentary category in the next awards.