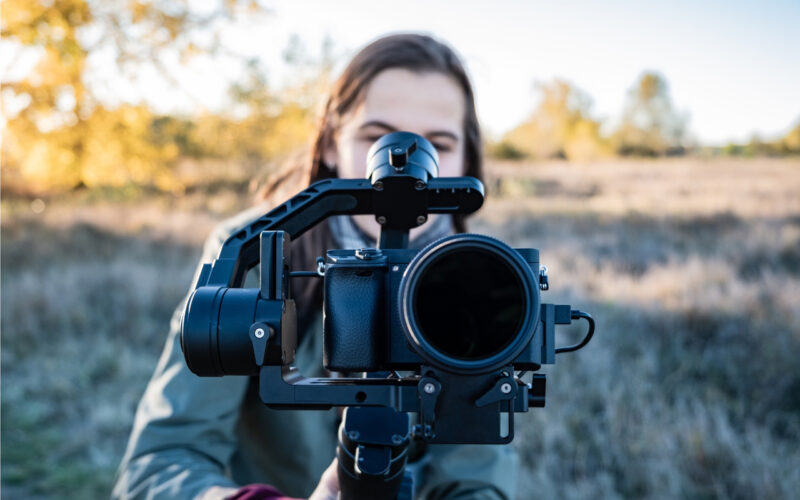 FEARLESS FEMALES NEED TO BE SEEN AND HEARD
by Lorraine Hess
How many of you grew up being told 'little girls should be seen but not heard'? That refrain was certainly familiar to me and it can take a lifetime of inner work to erase it from your subconscious. I myself have been working in the media for more than 30 years, and have assembled so many stories about my own challenges as a woman in the industry it would require a few rounds at the bar. My experiences would undoubtedly resonate with women throughout the arts and media world. They reflect what is well documented on a global scale. Both behind and in front of the camera, there is a dearth of media representing women, our experiences, and our perspectives.
From journalism to the theater, the problem persists. A recent report from the Bill and Melinda Gates Foundation called, "The Missing Perspectives of Women in News," focuses on news media in India, Kenya, Nigeria, South Africa, Britain and the U.S. The report found that, despite a growing number of women being employed in journalistic and production roles, news stories themselves continue to skew significantly towards male protagonists. For example, while 45% of U.S. journalists are women, only 21% of news content features stories about female protagonists.
Another report from the University of Southern California's Annenberg Inclusion Initiative, found that just 33.1 percent of speaking roles in 2018's 100 top-grossing films went to women. This situation was observed by playwright Alison Bechdel and collaborator Liz Wallace – authors of the "Bechdel-Wallace Test.". The test measures whether a work of fiction features at least two women in conversation, talking about something else besides men.
According to an article published by the Sundance Institute called "We Make the World Go Round: 14 Women on Why We Need Women's Voices," "we continue to overlook the voices of women in film…the mainstream industry preaches diversity while eschewing female cinematic voices in favor of male-directed films (4.2% of the 100 top-grossing American films are made by female directors)." (Nate von Zumwalt)
And yet there are positive developments. The bright side of sexual abuse allegations against film mogul Harvey Weinstein, sparking the #MeToo movement across the globe, is the illumination of widespread sexual harassment and lack of female representation in the media and movie industries, both on and off screen. Such consciousness-raising is yielding encouraging results. In its 2019 ''Boxed In: Women On Screen and Behind the Scenes in Television" The Center for the Study of Women in Television and Film at San Diego State University assessed dramas, comedies, and reality programs on broadcast outlets and streamers. The findings were moderately heartening. Across platforms, the percentage of female characters in speaking roles increased from 40% in 2017-18 to 45% in 2018-19 and overall, women accounted for 31% of individuals working in key behind-the-scenes positions. Still, there is room for improvement.
CGood TV joins the growing number of organizations and changemakers advancing gender parity within the industry. With content showcasing women in strong roles, opportunities for female-identifying storytellers to find audiences for their work. In keeping with its commitment to present stories by and about women, CGood TV's management is populated by majority female executives.
Trina Wyatt, the Founder and CEO of Conscious Good is one of the leading voices in the field of transformational media. After receiving her undergraduate degree from UCLA and an MBA from NYU, Trina forged a successful business career in mainstream film and entertainment. Trina launched the Tribeca Film Festival with Robert De Niro and served as its Founding Director. Besides Tribeca Entertainment, she's worked as a senior executive at Intrepid Pictures, Prana Studios, Withoutabox/IMDB and Film Independent, and was Chief Content Officer at Gaia TV where she and her team set a new standard for the creation and distribution of conscious media. In 2016, Trina's love of inspirational stories, her passion for using business as a force for good and her commitment to personal growth, inspired her to create Conscious Good, a media streaming service and community platform for those committed to "being the change they wish to see in the world."
As a fearless female film professional herself, Trina's own experiences have been informed by the dynamic.
"We know we have work to do, and it is so encouraging to see so many of our colleagues making progress towards true equity. At Conscious Good TV, our ambition is to be a creator-friendly platform for stories that entertain, raise consciousness, and reflect the diverse experiences of humankind."  -Trina Wyatt
CGood TV is inviting its fans to be part of the conversation in its upcoming virtual panel discussion: "Fearless Females: Women Overcoming Obstacles to Make their Movies" slated for Tues, Sept 21, 2021, 5pm PDT / 8pm EDT. Please register for the panel here.
Trina Wyatt will be moderating what promises to be a lively discussion with women working within and beyond Hollywood: Janet Yang, Rebecca Dreyfus, and Stacie Hawkins, each of whom will be talking about the many twists and turns they have faced on the road to getting their stories to the screen.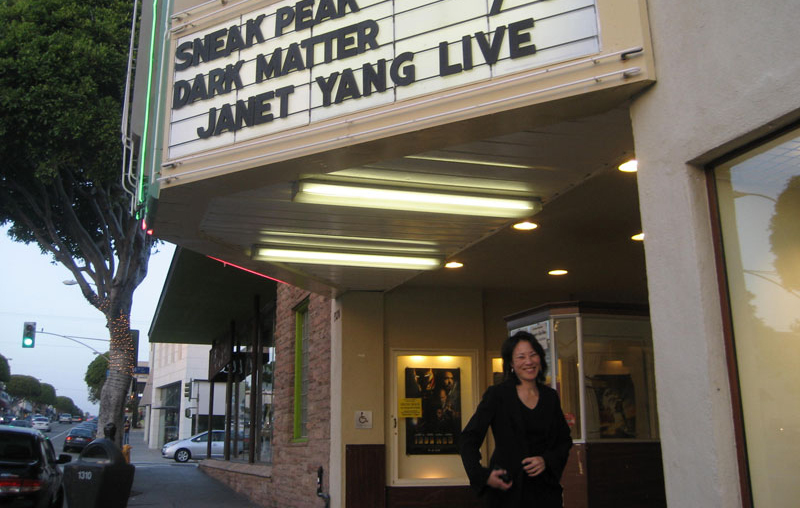 Golden Globe and Emmy Award-winning producer Janet Yang has worked with directors from Steven Spielberg to Oliver Stone, bringing to life films such as "Empire of the Sun", "The Joy Luck Club", and "The People vs. Larry Flynt." Yang has been named one of the "50 Most Powerful Women in Hollywood" by the Hollywood Reporter and her CV is remarkable. A Golden Globe and Emmy Award-winning Hollywood producer, Janet also sits on the Board of Governors of the Motion Picture Academy and chairs its Membership Committee. Yang isn't just a producer – she is a respected Chinese American influencer. Clearly a thread runs through both her film work – a commitment to fostering global understanding. "The Joy Luck Club" is one of my favorite all-time movies, and catapulted complex Asian-American actors onto the big screen for the first time. I look forward to hearing about Janet's challenges and triumphs. Learn more about Janet Yang.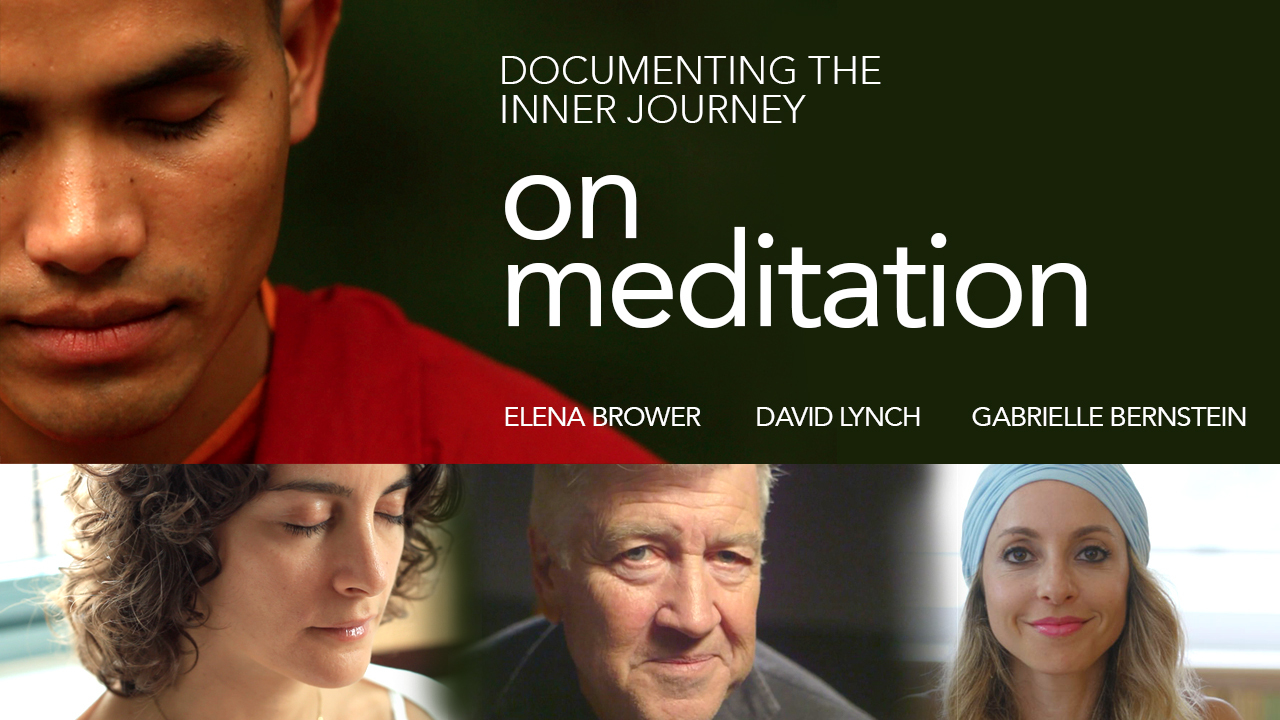 Documentarian Rebecca Dreyfus is an acclaimed independent filmmaker, with credits including the art house hit "Stolen" about the largest unsolved art crime in the U.S. and the PBS and Netflix series "On Meditation", a series about notable personalities and their meditation practices which includes David Lynch, Giancarlo Esposito, Congressman Tim Ryan and others and premiered on PBS and is currently streaming on Netflix. "Bye-Bye Babushka", is another award winning feature documentary by Rebecca which has been broadcast in more than 50 countries worldwide including PBS in the US. Rebecca is a proud alum of The Sundance screenwriting lab and has received numerous other grants and fellowship from institutes such as The New York State Council on the Arts, New York Foundation for the Arts, The Jerome Foundation and Women in Film. Learn more about Rebecca.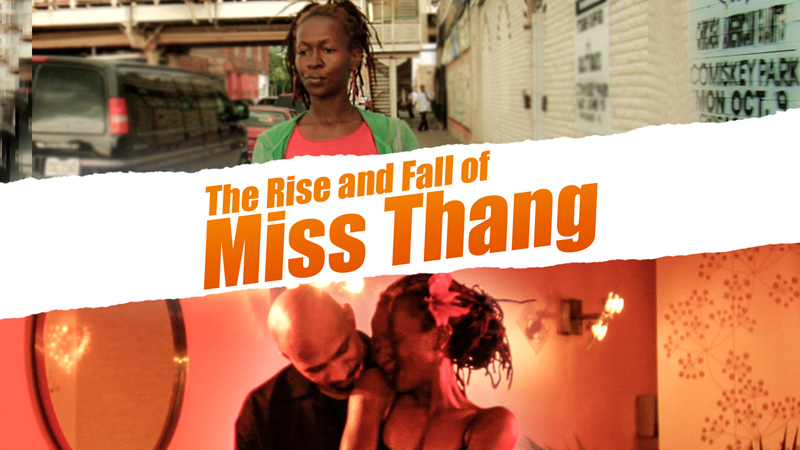 Award winning independent filmmaker Stacie E. Hawkins hails from Aurora, Illinois. As an undergraduate at the University of Arkansas in Pine Bluff, she won several awards for her student television productions. She then went on to receive her M.F.A. in Film & TV Production from Chapman University where she was the first black woman chosen to direct a university financed short film, "Love and Dreads." Her graduate thesis, the 16mm short "Like A Woman Should," screened in over 20 festivals across the U.S. and Europe. Hawkins' debut feature, "The Rise and Fall of Miss Thang," won Best Feature at both The San Francisco Women's Film Festival and The Independent Black Film Festival of Nashville. It went on to screen in festivals around the world and is currently available on CGoodTV.
Learn more about Stacie.
As a 20-something living in London in the late 80's, I found myself working as a lowly PA on my very first film shoot. With a freshly minted degree in French, I knew nothing about the film industry. The producer/director was a woman. I was so amazed and impressed with her, I decided there and then that I wanted to work in the film industry. I didn't know how or where that would take me, but here I am three decades later working in the film industry and based in San Francisco. When I look back at my own career though, I don't think about the doubts and obstacles, I think about all the women who inspired me and lifted me and encouraged me to keep going.
Though statistics are useful, it's not just a question of the quantity, but the quality of female voices that shapes our perception of the world. It's how the stories are told and by whom. If media is what 'feeds' us and shapes our consciousness of our world, then it follows that we desperately need to tip the balance and tell stories by and about women. Literally, we are what we consume, and advancing the role of women in media makes a world of difference.
It's so important that we talk to the creators themselves and hear how we can support stories both about and by women. Whether it's on screen, in the boardroom, or even at home, the challenge, as I have learned personally, is to do with women literally and fearlessly finding their voice and just as importantly, for us to listen. Personally, I am beyond excited to hear these amazing women, all of whom I look up to, talk about their own challenges and journeys. I am certain it will be fascinating and I hope you'll join the conversation.
Join us on Tuesday September 21st for our Fearless Females panel!