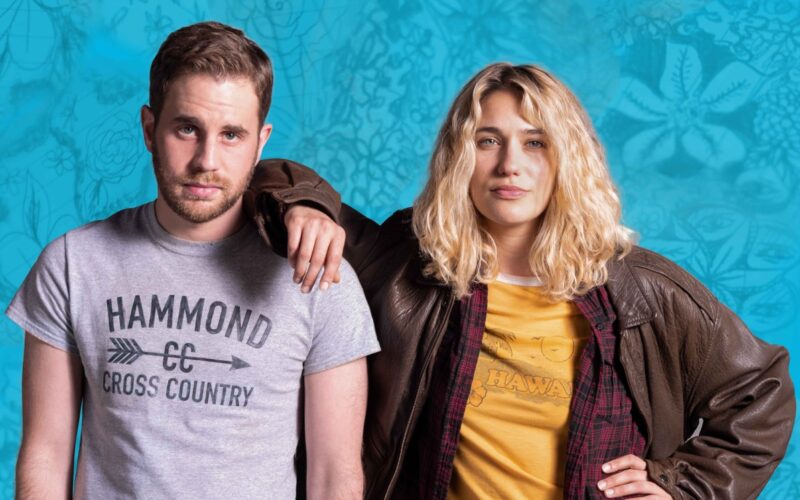 Broken Diamonds Film Review
By Lorraine Hess – Head of Programming CGood TV
Filmmakers have often attempted to portray schizophrenia in one form or another, often leaning towards idealization or other misconceptions about this complex mental illness. Broken Diamonds takes on this tough topic, using a subtle blend of comedy and drama to tell the story.
The protagonist, Scott Weaver, played by Ben Platt, is about to embark on his dream to move to Paris to become a writer, when his Dad dies unexpectedly and he finds himself responsible for his older sister, Cindy (Lola Kirke). Cindy is a schizophrenic who is about to be evicted from a managed care facility, leaving Scott to reluctantly agree to let her move in with him in their father's home.
From the outset, Cindy's behavior completely disrupts Scott's life. At first, events take on a comedic and entertaining twist. Scott is trying to sell his old car before leaving for Paris, and Cindy clumsily wrecks the car door, making it unsellable. Then, she sets a lamp on fire with a scarf and the passport he has patiently been waiting for is burnt to a crisp. Gradually though, things deteriorate, and we wonder if Scott will ever get to Paris at all. Although the details are only sketched through flashback scenes of their childhood, we learn that Cindy's illness has had devastating and lasting effects on the siblings and their troubled parents. Although the film avoids pessimism, one of the most poignant scenes is when Cindy and Scott are invited to the party of an old friend Cindy hasn't seen since her 'disappearance' from public when she was put into institutional care. The horribly phony friend, now an actress in Hollywood, also invites an old boyfriend of Cindy's. The stress of the situation propels Cindy into a complete public breakdown, and Lola Kirke skillfully depicts a fragile woman struggling to deal with mental illness, eliciting our compassion and insight into what it might feel like to be in her shoes.
Broken Diamonds, inspired by a screenplay by Steve Waverly, and based on his own relationship with his schizophrenic sister, shines a light on what it is really like to live with schizophrenia, and avoids the clichés so many other films about the topic have fallen into. Platt helps us to understand the reality of living with someone with schizophrenia, but it is Lola Kirke, who, as Cindy, successfully navigates the complexities of the disease, so that we feel her as a complete person – frustrating, capricious, loving, sweet, funny and smart.
Without spoilers, if it's the Hollywood version of the story you're after, with a neat solution where Cindy is cured, and Scott channels Ernest Hemingway in Paris, you might be disappointed. If, however, you seek a nuanced, realistic, but still uplifting depiction of what life is like for those challenged by schizophrenia, then Broken Diamonds is well worth a watch.
July 21, 2021. Running time: 90 MIN.
Production: A FilmRise release of a Black Label Media production. Producers: Molly Smith, Trent Luckinbill, Thad Luckinbill, Rachael Smith, Trina Wyatt. Executive producers: Ellen H. Schwartz, Jon Schumacher. Co-producer: Mary Sparacio.