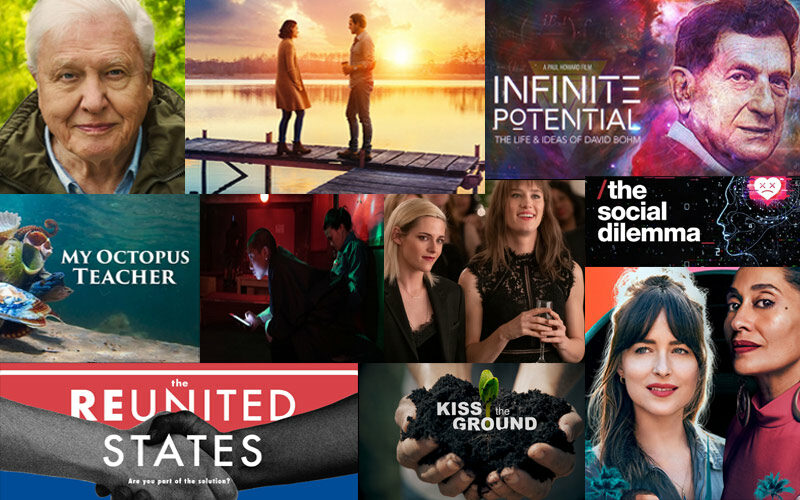 The Top Ten Conscious Films of 2020
Written by: Trina Wyatt, Founder, Conscious Good & CGOOD TV
What makes a film conscious and what makes a film entertaining are not always the same thing. We at Conscious Good place a high value on both. So we have chosen films that are both conscious and good as a guide for your streaming consciousness and entertainment.
1.  Sing Me a Song
Sing Me a Song, the new feature from acclaimed documentary filmmaker Thomas Balmès (Babies, Happiness), follows Peyangki, a young monk living in a rural monastery in Bhutan. When TV and the Internet come to the remote country, Peyangki is lured by the power of smartphones, which now compete with the rituals of monastery life. Unexpected and profound, Peyangki's journey challenges us to reassess our own perceptions of relatedness and self-worth in an age of unparalleled connectivity. As highlighted by Courtney Howard from her Variety review, "Thomas Balmès' profound documentary explores the ripple-effect ramifications of a seemingly positive invention perverting an unspoiled community." We are compelled to wonder if technology has really made us more evolved or perhaps it's the
other way around?
DIRECTOR:  Thomas Balmès
WHERE TO WATCH IT: On CGOOD TV from January 14th-30th 2021
2. The ReUnited States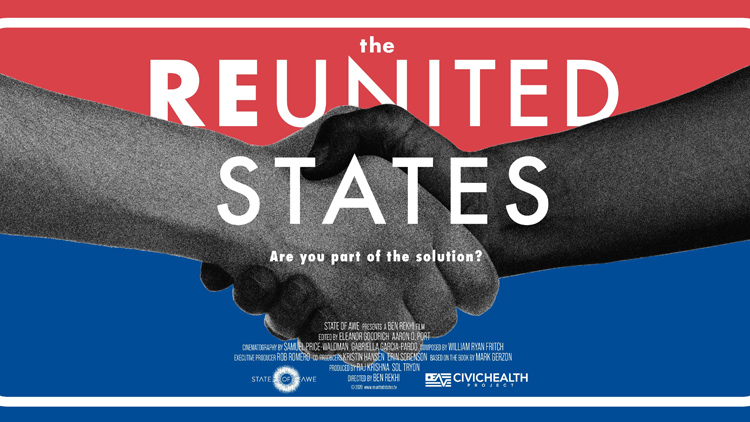 The Reunited States is a hopeful and deftly crafted documentary that follows several individuals who are committed to finding ways to heal the deep divide within our country. The filmmaker, Ben Rekhi, respectfully shares the hearts, souls and stories of these individuals, true American heroes.  A few of the people profiled include Susan Bro, who lost her daughter when a car drove through a crowd in Charlottesville; Steven Olikara, the founder of the Millenial Action Project, a bipartisan coalition of 1,500 young lawmakers; Greg Orman, an independent politician who ran for Governor of Kansas in 2018; and David and Erin Leaverton, a Republican couple who travel to all fifty states in an RV to find out what divides us.  As we usher in a new year and a new President, this is an ideal film to enjoy and share with family and friends who may have differing world views.
DIRECTOR:  Ben Rekhi
WHERE TO WATCH IT: iTunes and Amazon on February 9th 2021.  Watch On Demand on CGOOD TV
*Watch the Q&A with Ben Rekhi on CGOOD TV by clicking here 
3. My Octopus Teacher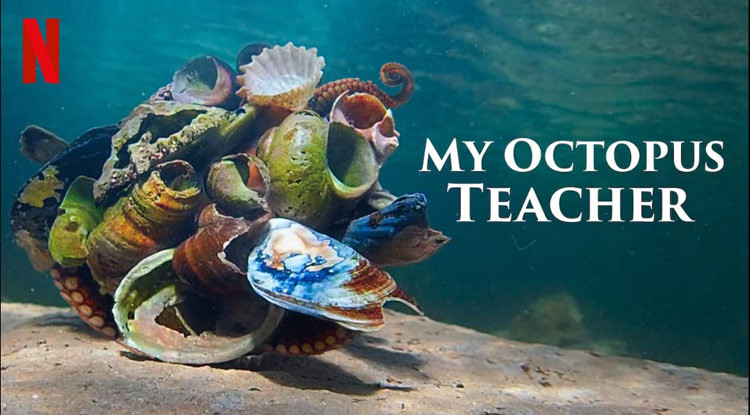 South African naturalist, Craig Foster closely follows a female octopus for a year and the result is nothing short of astonishing.  We witness Foster's obsession with his shape-shifting muse through a personal narrative that evokes a love-letter.  Through his eyes, we don't just witness the life of this other-worldly creature, but become emotionally involved with her in a way that elevates the film from a scientific exploration to a completely immersive experience.  Co-director James Reed ponders this emerging kind of nature documentary: "Hopefully the lesson is that, actually, everywhere you turn there are complex personalities in nature that just haven't been documented yet."  What March of the Penguins did for the penguin – igniting a worldwide love fest – this film does for the octopus.  Fall in love with your new favorite.
DIRECTOR: James Reed, Pippa Ehrlich
WHERE TO WATCH IT: Netflix
4. The Secret: Dare to Dream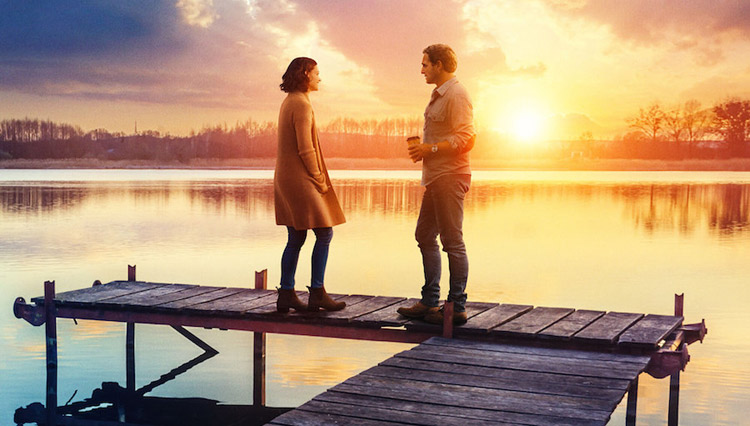 Starring Katie Holmes (Miranda Wells) and Josh Lucas (Bray Johnson), "The Secret: Dare to Dream" is inspired by the phenomenally successful 2006 book, "The Secret", by Rhonda Byrne.  Like the book, the film is infused with the principles of the Laws of Attraction.  Without spoilers, the two main characters literally crash into each other in a minor fender bender, setting up a chain of events that involve a storm, a missing message, personal transformation, romance and humor.  Throughout the film, the enigmatic Bray's musings on life echo the philosophy of Byrne's book. The lesson is that in learning how to turn off automatic patterns of thought our minds become open to new and more empowering ways of thinking.  As Bray says, "we have to be careful because we get what we expect", and therein lies the 'secret' to happiness.  Ultimately, this family film is a feel-good love story that draws you in and will warm even the coldest of hearts.
DIRECTOR: Andy Tennant
WHERE TO WATCH IT: Amazon Prime
5.  Kiss the Ground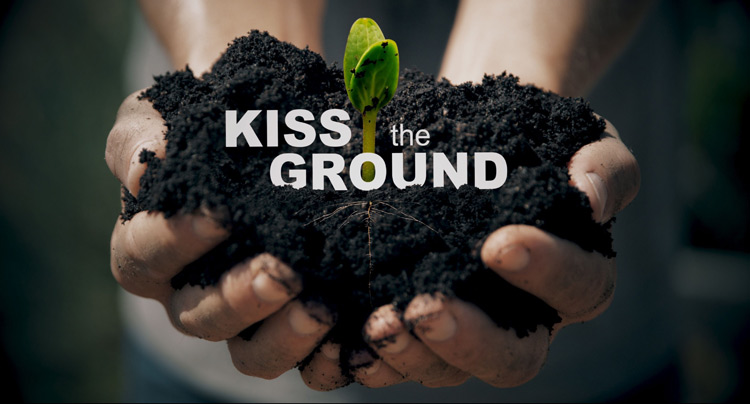 Kiss the Ground is a full-length documentary narrated by Woody Harrelson that sheds light on an "new, old approach" to farming called "regenerative agriculture" that has the potential to balance our climate, replenish our vast water supplies, and feed the world. This film comes to us at a time when the health of our ecological systems are fragile. Understanding the root origin of how we thrive as humans is essential in empowering everyday citizens to make small but meaningful changes to their daily lives for the better.
DIRECTOR: Joshua Tickell, Rebecca Harrell Tickell
WHERE TO WATCH IT: Netflix.  Watch On Demand on CGOOD TV
*Watch the Filmmaker panel with Rebecca Harrell Tickell on CGOOD TV by clicking here 
6.  Infinite Potential:  The Life & Ideas of David Bohm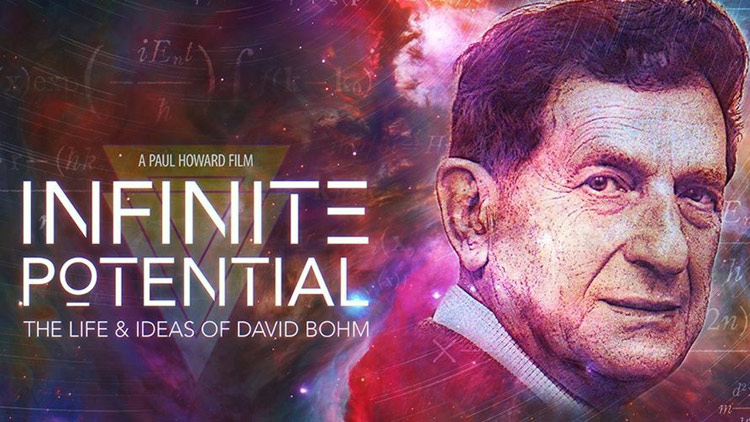 A transformational journey through the mystery of consciousness, Paul Howard's film is surprisingly accessible for those of us who have never taken a physics course.  David Bohm, one of the 20th Century's most brilliant physicists, was Albert Einstein's spiritual son and the Dalai Lama's "science guru." Not only does Bohm discover through science Quantum Potential, he unites these discoveries with Eastern wisdom, firmly establishing the interconnectedness of all things.  Infinite Potential includes interviews with luminaries such as H.H. the Dalai Lama, esteemed artist Antony Gormley, Oxford philosopher and physicists Sir Roger Penrose, and many more who were influenced by Bohm's revolutionary work.  Today Bohm's work is finally being recognized for its potential to revolutionize human thought and our relationship to the planet.  If watching this film doesn't spark your neurotransmitters, it's time to up your consciousness-raising practice.
DIRECTOR: Paul Howard
WHERE TO WATCH IT: GAIA.  Watch On Demand on CGOOD TV
*Watch the Filmmaker Spotlight with Paul Howard on CGOOD TV by clicking here 
7. The Social Dilemma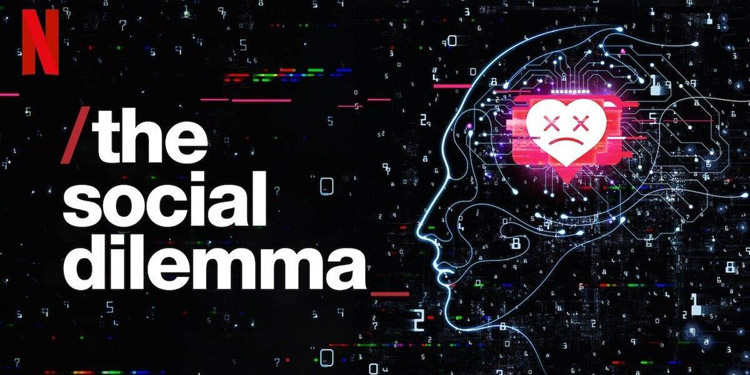 The documentary examines the effect that a handful of leading digital social media platforms, including but not limited to Google, Facebook, Instagram, and Twitter have over the public; it is emphasized that a relatively small number of engineers make decisions that impact billions of people. The alarm bells have been sounded for years, but have been layered in tech jargon and a lot of consumer confusion. The Social Dilemma strips away the tech talk and speaks to the human impacts of these connected platforms that seem to be fragmenting society more than they are connecting them.
DIRECTOR: Jeff Orlowski
WHERE TO WATCH IT: Netflix
8. The High Note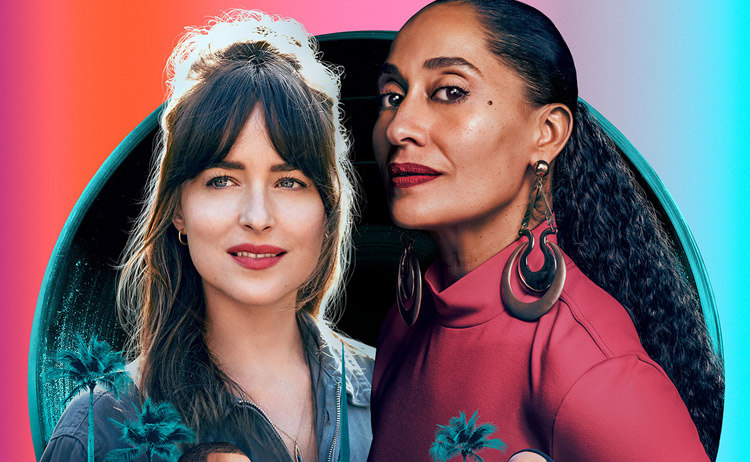 Starring the always inspiring and entertaining Dakota Johnson as Maggie and Tracey Ellis Ross as Grace, The High Note is set in the dazzling world of the LA music scene and tells the story of Grace Davis, a superstar whose talent, and ego, have reached unbelievable heights. Maggie is Grace's overworked personal assistant who's stuck running errands, but still aspires to her childhood dream of becoming a music producer. When Grace's manager presents her with a choice that could alter the course of her career, Maggie and Grace come up with a plan that could change their lives forever. A lovely film that reminds us that our stations in life are really just in our heads!
DIRECTOR: Nisha Ganatra
WHERE TO WATCH IT: Apple TV
9.  A Life on Our Planet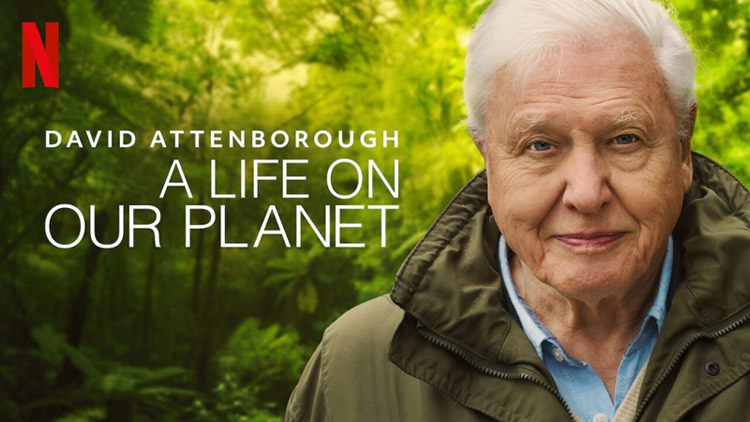 Growing up in the UK, David Attenborough inspired my passion for world travel and nature. Now 93, this icon who practically invented the nature documentary genre, lays bare his 'witness statement' for the environment.  In his lifetime, Attenborough has watched with horror as the planet's biodiversity has degenerated before his eyes. His utter sadness is revealed in Close-up shots of a face that has seen the advent of global air travel, the first images of the earth from the moon, and the astonishing beauty of the natural world.  Yes, we grieve with him, but all is not lost.  This beloved man lifts our spirits and raises consciousness with solutions that will save the planet if we act quickly.
DIRECTOR:  Jonathan Hughes, Keith Scholey, Alastair Fothergill
WHERE TO WATCH IT: Netflix
10.  Happiest Season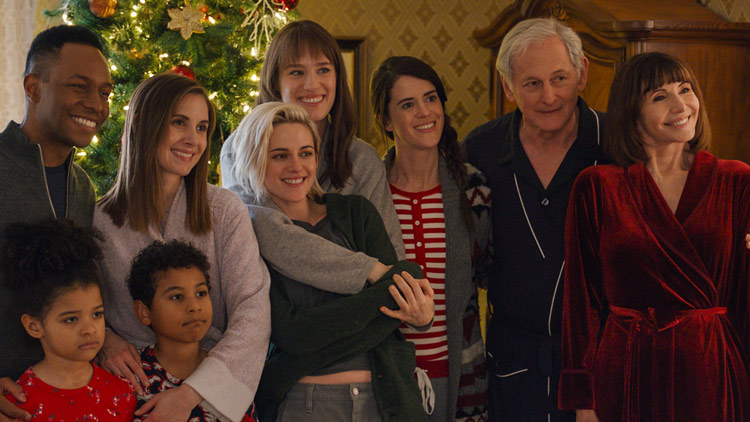 Bringing an all-star cast together, including Kristen Stewart as Abby and Mackenzie Davis as Harper, The Happiest Season is a contemporary love story that will warm hearts and bring families together. Abby Holland and Harper Caldwell are a lesbian couple who have been dating nearly a year. Abby dislikes Christmas since her parents passed away, so Harper spontaneously invites Abby to celebrate the holidays with her family in her hometown. Things are looking bright and starlit until Harper reveals to Abby she actually hadn't come out to her family, so back in the closet they go. Watch as The Happiest Season reveals how the key to our own personal freedom can't be controlled by anyone, but ourselves.
DIRECTOR: Clea DuVall
WHERE TO WATCH IT: Hulu