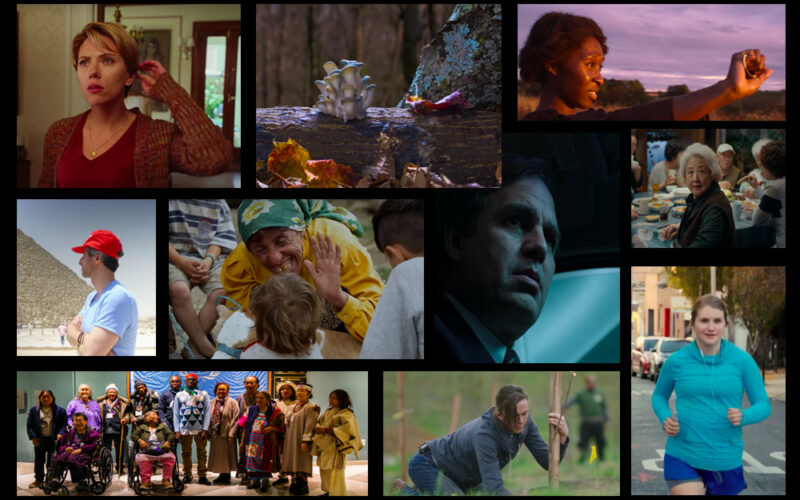 The Ten Conscious Films of 2019 You Need to Watch in 2020
By Trina Wyatt
As the Founding Director of the Tribeca Film Festival, former Head of Content for GAIAMTV (Gaia), and now Founder and CEO of Conscious Good, I've always been on the pulse of consciousness elevating entertainment.
This includes getting to watch thousands of hours annually of some the best shorts and features designed to impact us in a bigger way than your average Hollywood blockbuster. Knowing that time is our most precious resource, I'd like to save you (the conscious media viewer) from having to sift through everything that 2019 had to offer by sharing a list of 10 of my favorite 2019 films you need to watch in 2020.
From deep spiritual messages, to unconventional yet profound journeys, to eye-opening documentaries here's what really stood out to me in what was a truly great year for conscious cinema (in no particular order):
1.  Harriet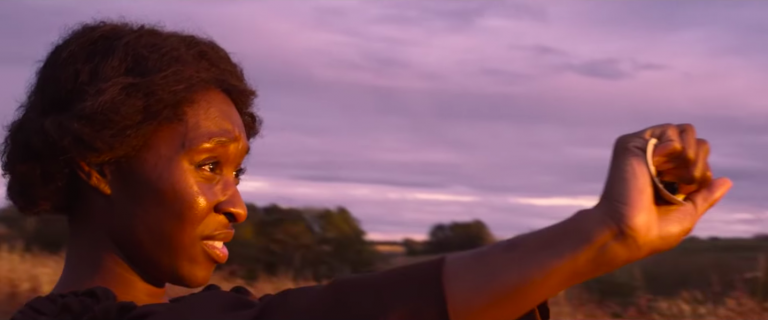 Starring the incredibly talented Cynthia Erivo (Genius, Broad City), Harriet takes the viewer through Harriet Tubman's incredible escape from slavery, as well as her heroic efforts to assist others in doing the same. Whether or not you are familiar with Harriet Tubman's prolific role in our history books, the film is beautifully shot and in my opinion does a wonderful job at shining an even brighter and justified light on the incredible woman that she was.
WHERE TO WATCH IT: Currently playing in select theaters, pre-order it on Amazon
2. The Biggest Little Farm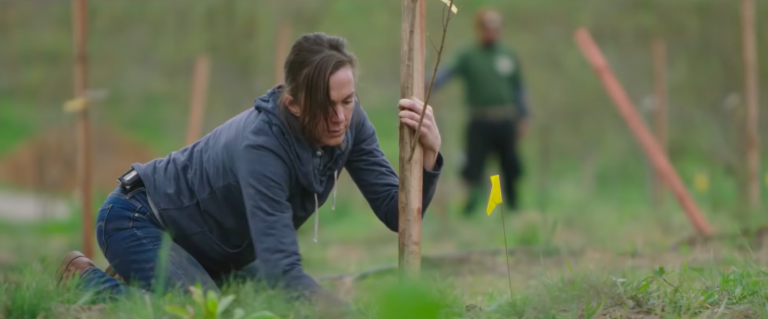 Directed by Emmy Award Winner John Chester (Super Soul Shorts), The Biggest Little Farm follows the story of John and Molly's move to a 200 acre farm outside of the hustle and bustle of Los Angeles. The film premiered at the Telluride Film Festival and has since gone on to win several audience and critic awards at festivals worldwide. Whether or not you've ever considered or currently live away from a populous city, The Biggest Little Farm offers a unique perspective on alternative living.
WHERE TO WATCH IT: Buy or rent it on Amazon.
3. Free Trip To Egypt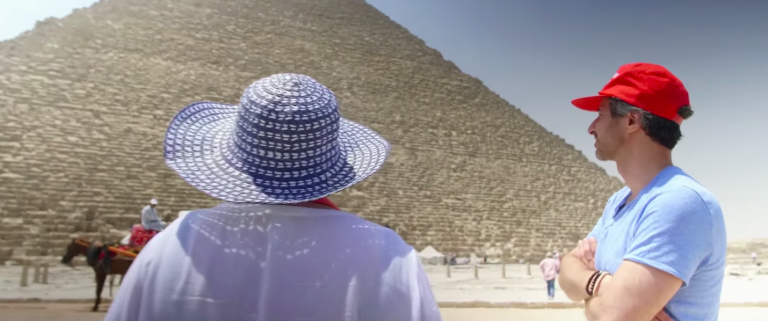 "Two cultures, one world" is the tagline paired up with the incredibly unique and powerful film Free Trip to Egypt, which follows one's man quest to change the perception of Americans, concerned about an Islamic threat. How does he do this? By offering them a free trip to Egypt! This feature length documentary is an absolute must watch that will change the way you process judgement, regardless of how open-minded you may consider yourself to be.
WHERE TO WATCH IT: Find a screening in your area, or request a local screening on their website.
4. The Twelve

Quite possibly one of the most insightful and thought-provoking documentaries you will ever see, The Twelve gives a voice to the wisdom of twelve elders that all have a message to share in hopes of helping humanity through the troubling times we currently find ourselves in. What truly makes this film so remarkable is how unified the messages shared by each of these geographically and demographically diverse individuals are, and just how much their perspectives can impact our view of humanity.
WHERE TO WATCH IT: For FREE on their website!
5.  Fantastic Fungi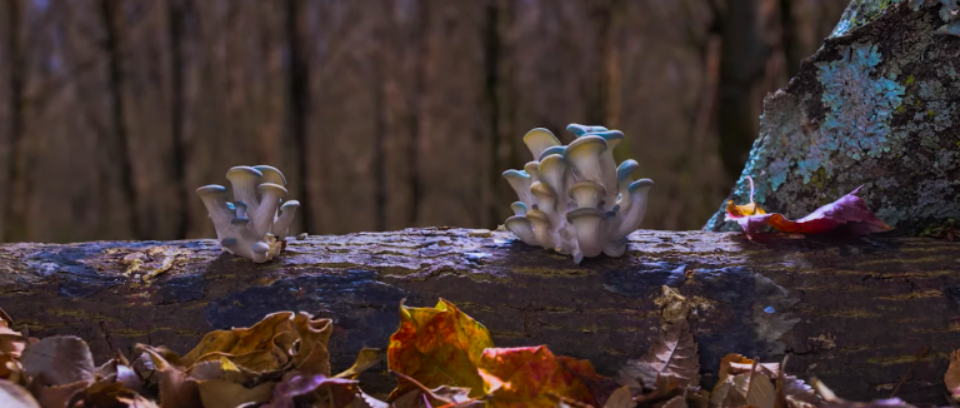 As the name suggests, Fantastic Fungi explores the incredible history and current day application of fungi in the magical, mysterious and medicinal world. Directed by visionary director Louie Schwartzberg (Moving Art, Disneynature: Wings of Life), the film explores both the incredible role fungi has already played and will continue to play in healing and regenerating life on the planet. I had the privilege of organizing a special screening of the film in California and was deeply moved by the unique perspective that it offers.
WHERE TO WATCH IT: Currently playing in select theaters, visit their website to find a screening.
6.  Honeyland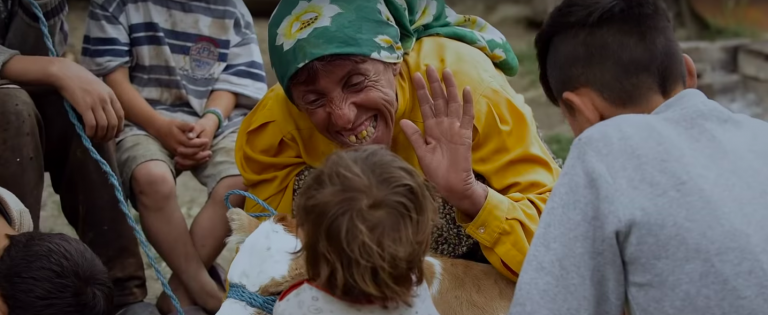 Never has our relationship with our buzzing and honey-producing flying friends been more important than it is now. The eye-opening documentary Honeyland is the perfect exploration of that, as it chronicles the life of the last female bee-hunter in Europe and her on-going struggle with nomadic beekeepers. Winner of 3 awards at Sundance, Honeyland is a must-see for all ages.
WHERE TO WATCH IT: Buy or rent it on Amazon or iTunes.
7. Brittany Runs a Marathon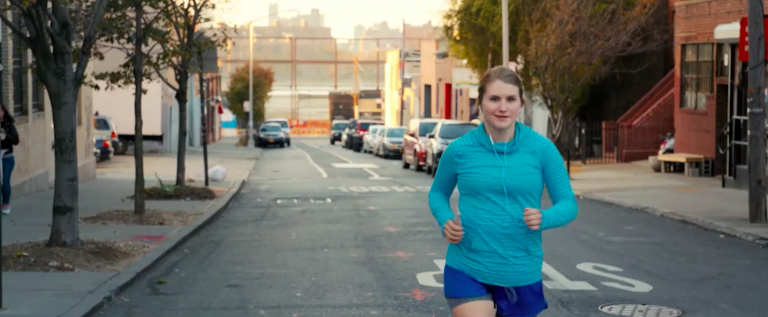 Starring the hilarious and talented Jillian Bell (Bless the Harts, 22 Jump Street) Brittany Runs a Marathon packs more of a punch than your average light-hearted comedy. It follows the story of a young woman that decides to make some drastic changes to her lifestyle in order to be able to participate and complete the New York City Marathon. It's ability to serve an important message while still being genuinely funny makes it a great watch.
WHERE TO WATCH IT: On Amazon Prime.
8. The Farewell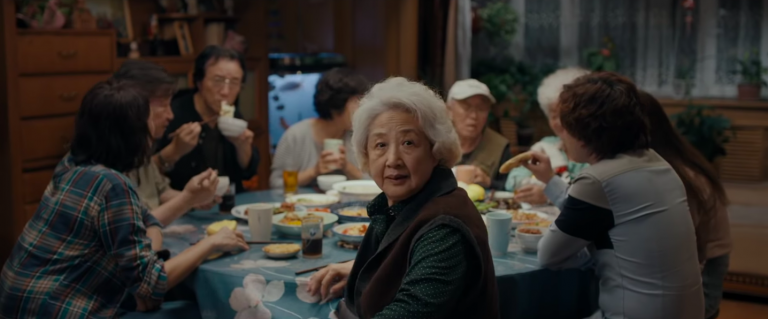 Starring Shuzhen Zhao (The Story of Ming Lan) and Awkwafina (Crazy Rich Asians, Oceans Eight) The Farewell tells the story of a family that learns that their beloved grandmother only has a short while left to live. Rather than tell her about her fate, the family opts to keep it from her and go to all means necessary to make the most out of what remains. This heartfelt comedy touches on love, family and loss in a beautiful way.
WHERE TO WATCH IT: Buy or rent it on Amazon or iTunes.
9.  Marriage Story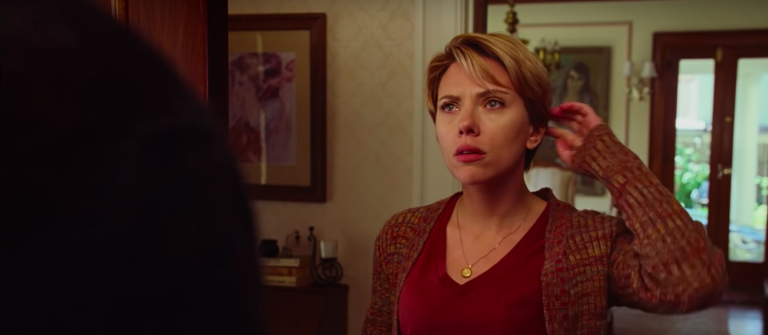 With a star-studded cast that includes Scarlett Johansson (Lost In Translation, The Avengers), Adam Driver (Star Wars, Paterson) and Ray Liotta (Goodfellas, Narc) Marriage Story explores a reality that is far too real for many of us in a beautiful way. It showcases all that typically comes with a marriage breaking up, but a family opting to stay together, and is simply a must-see.
WHERE TO WATCH IT: On Netflix in many geographic regions.
10.  Dark Waters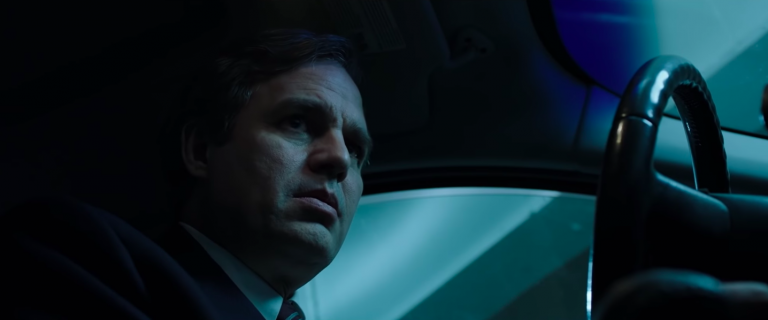 It's time to expose what to many will be a hard to swallow truth. Starring Anne Hathaway (The Devil Wears Prada, The Dark Knight Rises) and Mark Ruffalo (The Avengers, Spotlight) Dark Waters is a hard-hitting drama that tells the story of a defense attorney's attempt to take on an environmental lawsuit against a massive chemical company. With the growing uproar and record-breaking lawsuit against Monsanto still fresh in most of our minds, this film is timely and a powerful watch.
WHERE TO WATCH IT: Currently playing in select theaters, pre-order on Amazon.

And take your conscious media experience to the next level by joining the Conscious Good Creators Network, the biggest online community of conscious media creators. From weekly meditations to online courses to free workshops and job opportunities, there is something for everyone. LEARN MORE & JOIN FOR FREE NOW!
Originally written for and published by Collective Evolution.